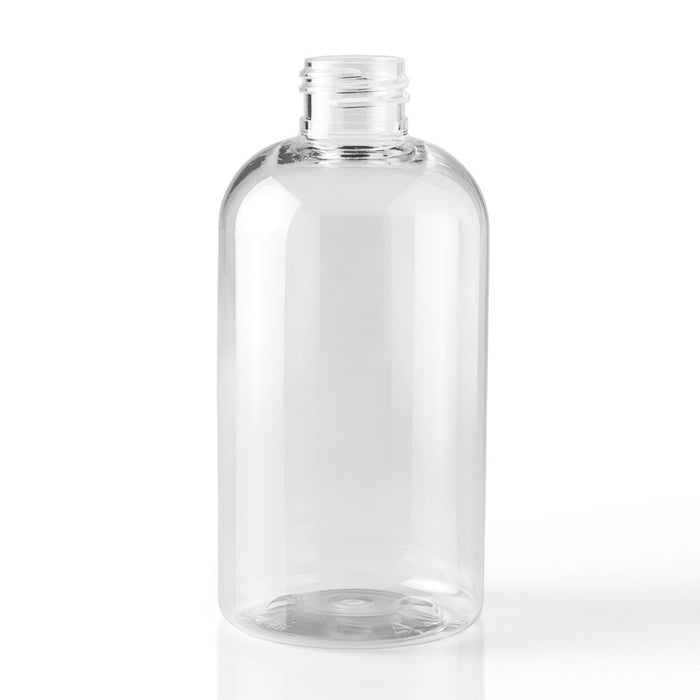 16 oz (500 ml) Clear PET Boston Round Bottles
16 oz (500 ml) Clear PET Boston Round Bottles
*No cap included. Must buy cap separately. 
These Clear PET Boston Round Bottles are perfect for storing your personal care products, sprays, lotions, natural oils containing diluted essential oils and carrier oils.
The Clear PET Round Bullet Bottles helps showcase the color and beauty of your product. A contemporary look for your product.
Clear PET Round Bullet Bottles are both an economical and environmentally friendly choice.
Neck Size of this Clear PET Round Bullet Bottle is 24-410.