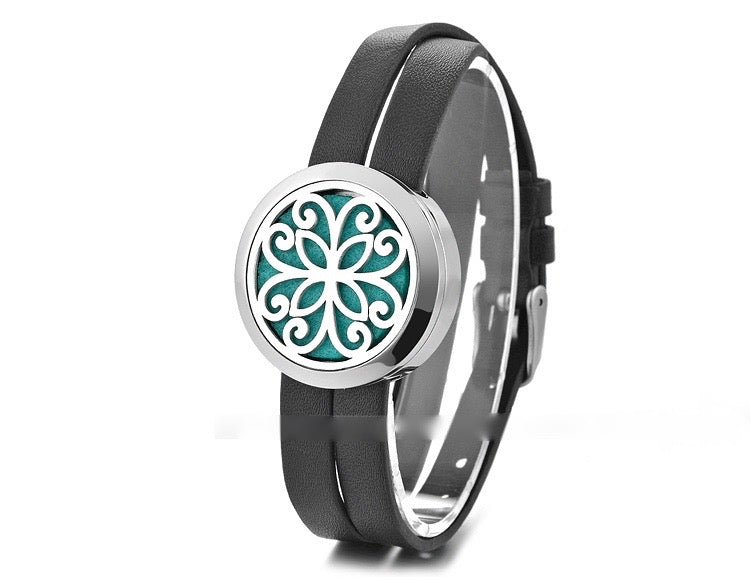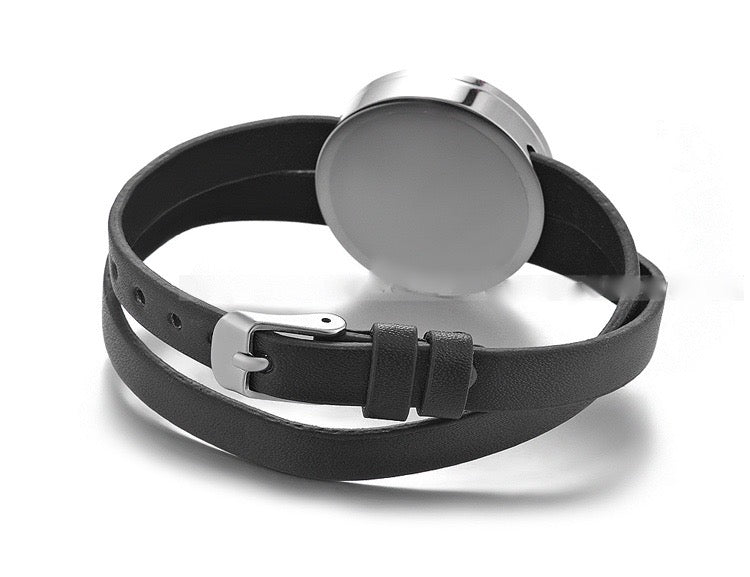 Aromatherapy Leather Wrap Diffuser Bracelet
Buy Aromatherapy Jewelry in Canada and USA
Aromatherapy Essential Oil Leather Wrap Diffuser Bracelet
Experience the benefits of aromatherapy and essential oils wherever you go with this beautiful Aromatherapy Leather Wrap Diffuser Bracelet.
Apply your favorite essential oils or essential oil blends to the reusable diffuser pads.
Made of 316L surgical grade stainless steel guaranteed not to cause skin sensitivity unlike cheaper imitation jewelry.
Includes 1 set of colorful reusable diffuser pads.