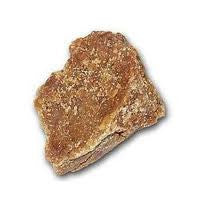 Botanical Name: Ferula asafoetida
Asafoetida is a plant. It has a bad smell and tastes bitter. Derived from a species of giant fennel, asafoetida has a unique smell and flavor. It is called for often in Indian cooking, primarily with legumes and dishes featuring vegetables such as cauliflower.
People use asafoetida resin, a gum-like material, as medicine. Asafoetida resin is produced by solidifying juice that comes out of cuts made in the plant's living roots.
Asafoetida is used for breathing problems including ongoing (chronic) bronchitis, and asthma. It is also used for digestion problems including intestinal gas, upset stomach, irritable bowel syndrome (IBS), and irritable colon. Other uses include treatment of "whooping cough" (pertussis), croup, and hoarse throat.
Some people use asafoetida for hysteria, insanity, convulsions, and as a nerve stimulant for ongoing mental and physical fatigue with depression (neurasthenia).
Women sometimes use asafoetida to restart their menstrual periods after menstruation has stopped for some reason.
Asafoetida is sometimes applied directly to the skin for corns and calluses.
In manufacturing, asafoetida is used as a fragrance in cosmetics and as a flavoring ingredient in foods and beverages. Asafoetida is also used in products meant to repel dogs, cats, and wildlife.