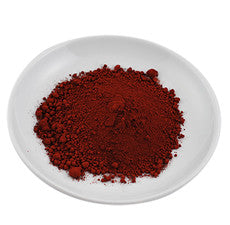 Wholesale Spa Products Canada and USA
Australian Clay Reef Red
Appearance: Deep red colored powder.
Gives skin a wonderful glow of health and well being. It's high iron content and essential minerals help to replenish and regenerate the epidermis of the skin to create soft and healthy glowing skin.
The rich color from the Australian Reef Red Clay can also be used in organic hair coloring, giving a natural red color that is impermanent.
To make a facial mask or body wrap, mix approximately 1 tablespoonful of clay with a few drops of water, oil, or floral water until you create a paste. Allow the mask to stay on your skin for about 15 minutes. Rinse with warm water. Follow with your favorite Perfectly Natural moisturizer!