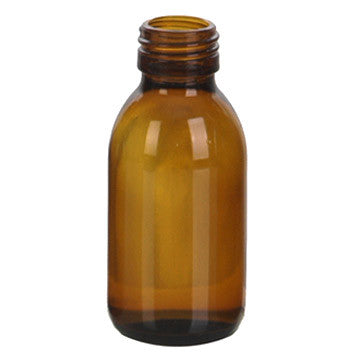 Amber Glass Bottles 15 ml (1/2 oz) No Cap
Amber Glass Bottles 15 ml (1/2 oz)
Customize the look of these bottles by choosing the appropriate cap or closure.
These Boston Round Amber Glass Bottles are suitable essential oil bottles. Classic apothecary design of these specialty bottles made using the highest quality European brown glass from Austria.
Amber is the most popular color to protect light sensitive essential oils.  This in turn will extend the shelf life of the these precious oils.
| | | | |
| --- | --- | --- | --- |
| Bottle Size |  Neck (mm) | Height inches | Diameter |
| 5 ml (1/6 oz) | 18 | 2.0 | 0.9 |
| 10 ml (1/3 oz) | 18 | 2.4 | 1.0 |
| 15 ml (1/2 oz) | 18 | 2.6 | 1.0 |
| 30 ml (1 oz) | 18 | 3.4 | 1.25 |
| 50 ml (1.7 oz) | 18 | 3.8 | 1.6 |
| 100 ml (3.3 oz) | 18 | 3.8 | 1.6 |
| 250 ml (8.5 oz) | 24 | 5.5 | 2.4 |
| 500 ml (16.7 oz) | 28 | 7.2 | 3.2 |
| 1000 ml (33.3 oz) | 28 | 8.75 | 3.9 |