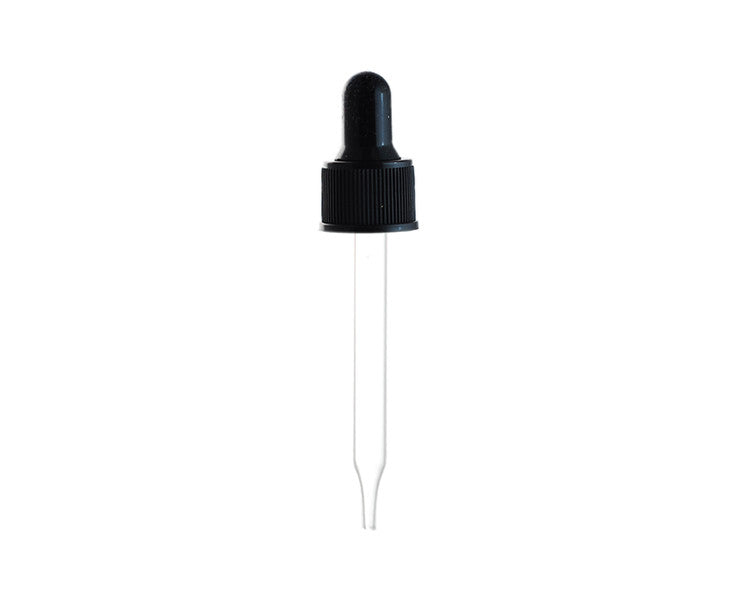 Glass Eye Dropper for 100 ml Bottle
Glass Eye Dropper for 100 ml Bottle
This cap will only fit 100 ml (3.3 oz) Boston Glass Amber Bottles.
Dropper assemblies are composed of three parts: pipette, black cap and bulb.
The pipette is a tapered tube that is made of glass
The cap is usually make of phenolic or polypropylene, and is ribbed.
The bulb is usually made of silicon and is black.
Neck size 18 mm.