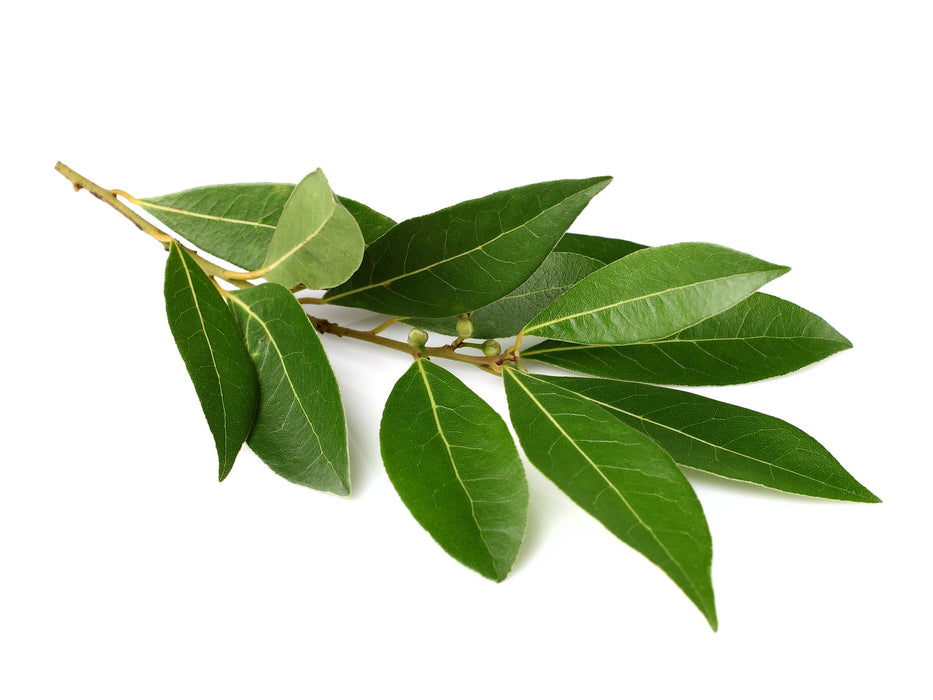 Laurel Leaf Essential Oil (Spain)
Active Ingredient:  1.8-Cineole: 48.8%
Botanical Name: Laurus nobilis
Plant Part: Leaves
Extraction Method: Steam Distillation
Origin: Spain
Description: The laurel tree is a small unimpressive shrub or tree, originating in the eastern Mediterranean countries. The evergreen tree reaches maturity after five years and yields about 5 kg of leaves per season, which in turn gives about 50-70 g of essential oil.
Color: Pale yellow green liquid
Common Uses: Laurel Leaf Essential Oil has antiseptic, anti-bacterial, and anti-fungal properties and can be used to treat scars, acne pimples, boils and scabies. It is reportedly a tonic to the hair, aiding with dandruff and can be used to stimulate hair growth. Laurel Leaf Oil is known for its strong effects on the nervous system, its' anti-spasmodic and analgesic properties making it mildly narcotic. Coupled with its sedative properties, it is used for neuritis, depression, anxiety, fear and psychosis. Its stimulating and warming properties are used to produce fire and warmth in one's emotions, bringing awareness, courage and confidence.
Consistency: Thin
Note: Top
Strength of Aroma: Strong
Blends well with:  Bay, Orange, Clary Sage, Cypress, Hyssop and Juniper.
Aromatic Scent: Laurel Leaf Essential Oil has a fresh, strong but sweet, aromatic camphoraceous, somewhat spicy medicinal odor.
History: Laurel Leaf Essential Oil has been known for thousands of years, but the use of its leaves as a household culinary herb is a comparatively recent one.
General Information:  Sunrise Botanics provides this essential oils guide for educational purposes only and not as medical advice. Please consult a qualified healthcare practitioner or resource on uses, safety and precautions for all essential oils Canada, USA and Worldwide.