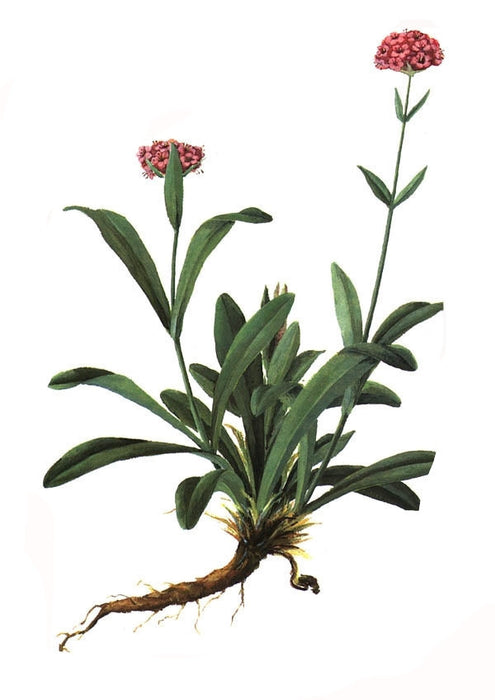 Spikenard Essential Oil (Nepal)
Active Ingredient:  β-Gurjunene: 14.4% , α-Gurjunene: 9.2%
Botanical Name: Nardostachys jatamansi
Plant Part: Root
Extraction Method: Steam Distilled
Origin: Nepal
Description: Spikenard is a soft, aromatic herb with a strongly pungent rhizome root. It is native to the mountainous regions of Northern India, as well as China and Japan.
Color: Golden yellow to greenish color slightly viscous liquid.
Common Uses: Spikenard Essential Oil is used by aromatherapists for rashes, wrinkles, cuts, insomnia, migraines, and wounds.
Consistency: Medium
Note: Base
Strength of Aroma: Strong
Blends well with:  Lavender, Patchouli, Pine, Vetiver, and Spice Oils.
Aromatic Scent: Spikenard Essential Oil has an earthy, harsh wood like smell that is slightly musty.
History: Spikenard was one of the early aromatics used by the ancient Egyptians and is mentioned in the Bible in Song of Solomon, and in the Book of John where Mary used it to anoint the feet of Jesus. It has also been used historically by wealthy Roman women in perfumes and beauty preparations.