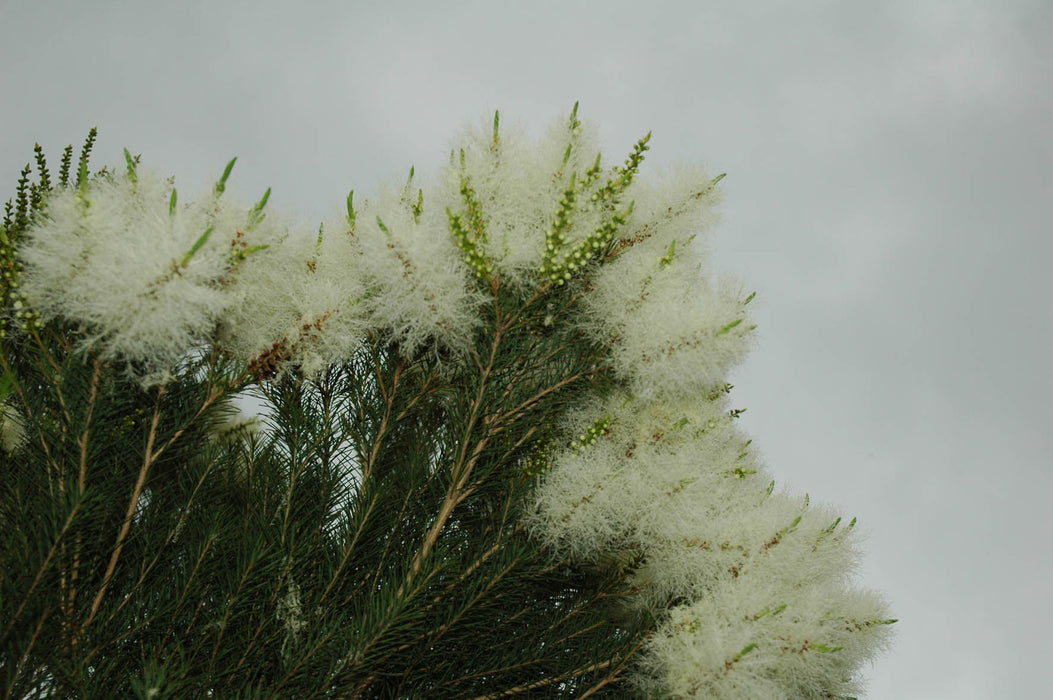 Tea Tree Essential Oil (China)
Active Ingredient:  Terpinen-4-ol: 38%
Botanical Name: Melaleuca alternifolia
Plant Part: Leaves
Extraction Method: Steam Distilled
Origin: China
Description: Although the Tea Tree plant is indigenous to Australia, it is now grown in many parts of the world including China. The Chinese tea tree plant is a small shrub with needle-like leaves similar to that of the Australian variety. Considered less effective therapeutically, it is widely used in manufacturing of personal-care products and natural cleaners.
Color: Colorless to pale yellow clear liquid.
Common Uses: Tea Tree Essential Oil is best known for its antimicrobial activities. It contains the compound Terpinen-4-ol which is thought to be the responsible for fighting all three categories of infectious organisms (bacteria, fungi, and viruses). In a commercial application, Tea Tree Essential Oil can be used to combat a variety of ailments including acne, dandruff, athlete's foot, lice, eczema and psoriasis. It is also used as an ingredient in many topical creams, soaps, shampoos, and cleaning products.
Consistency: Thin
Note: Middle
Strength of Aroma: Medium
Blends well with: Cinnamon Bark, Clary Sage, Clove Bud, Geranium, Lavender, Lemon, Myrrh, Nutmeg, Rosewood, Rosemary, and Thyme.
Aromatic Scent: Tee Tree Essential Oil has a pleasant, camphorous odor, which is very different from its better-know Australian variety.
History: Historically, the leaves were used as a substitute for tea, which is how tea tree oil got its name. It was first used by the aboriginals in Australia to treat cuts, burns and any type of infection. It has since become a very popular oil and is used world wide.