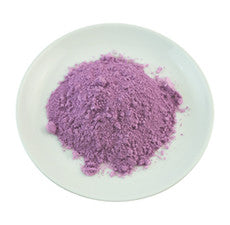 Ultramarine Pink Pigment Oxide
Mineral Powder Pigments such as oxides, ultramarines and micas are cosmetic-grade. These pigments are mined from the earth (inorganic) and then they are processed and refined to remove any harmful metals such as lead or mercury. They are approved for use in soap, mineral cosmetics and cosmetic bases.

Solubility: These are natural color additives which are insoluble (they will remain suspended within the product and will not dissolve) in the formulation or product to which they are added. Unlike some other liquid colors, they will not bleed or fade.

• Very small amounts are needed to color creams, lotions and more. Start with ¼ teaspoon or even less and add until the desired shade is obtained. Using a scale is recommended for larger batches.

• Please do small test batches as some of the colors are unstable in cold process soap. Recommended use is approximately ¼ to ½ teaspoons per pound of cold processed soap, depending on the color you wish to obtain.

• To use in melt and pour, the powders need to be dispersed into a small amount of the melted base first and then add to the remaining melted soap and stir well.

• It is a good idea to wear a mask, goggles/glasses and protective clothing/apron as working with volatile powders is messy. Make sure you work in a well-ventilated area.

Shelf Life: Shelf life is indefinite, however, keep your powders in closed containers in a dry location.