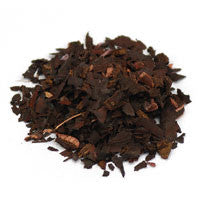 Alkanet Root Cut and Sifted
Botanical Name: Batschia canescens
We like to use Alkanet Root Cut and Sifted as a natural dye perfect for getting that ruby red color for lip balms, lipsticks, creams, ointments, lotions and all your other potions.
DIY Tips and Tricks
Try using Alkanet Root in soap to get a variety of shades of pink, blue and purple.
Simply vary the quantity and type of oils used to make your soap to get the desired color.