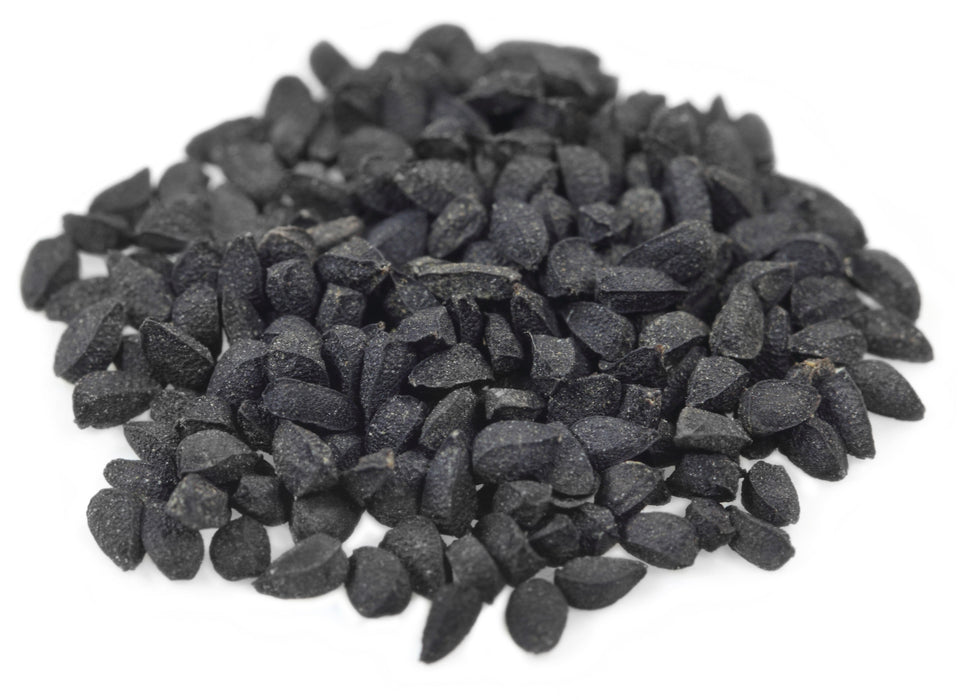 Botanical Name: Nigella sativa
Black seed is a plant. People have used the seed to make medicine for over 2000 years. It was even discovered in the tomb of King Tut.
Historically, black seed has been used for headache, toothache, nasal congestion, and intestinal worms. It has also been used for "pink eye" (conjunctivitis), pockets of infection (abscesses), and parasites.
Today, black seed is used for treating digestive tract conditions including gas, colic, diarrhea, dysentery, constipation, and hemorrhoids. It is also used for respiratory conditions including asthma, allergies, cough, bronchitis, emphysema, flu, swine flu, and congestion.
Women use black seed for birth control, to start menstruation, and to increase milk flow.
Black seed is sometimes used in combination with cysteine, vitamin E, and saffron to ease the side effects of a chemotherapy drug called cisplatin.
Some people apply black seed directly to the skin for joint pain (rheumatism), headache, and certain skin conditions.
In foods, black seed is used as a flavoring or spice.
• Digestive problems
• Asthma
• Allergies
• Boosting the immune system
• Birth control, menstrual disorders
• Increasing breast milk flow
Buy at Sunrise Botanics.
Sunrise Botanics herbs and spices are ethically sourced from the highest quality farms and growers around the planet. Our bulk herbs and spices are:
Disclaimer
Information on this website is compiled from various sources for educational purposes only and should not be used to treat or diagnose any medical condition. Due to federal regulations we are not able to recommend or advise on dosage or internal use suggestions. Please consult your doctor or a qualified healthcare professional for additional guidance.
This statement has not been evaluated by the Food and Drug Administration. This product is not intended to diagnose, treat, cure or prevent any disease.