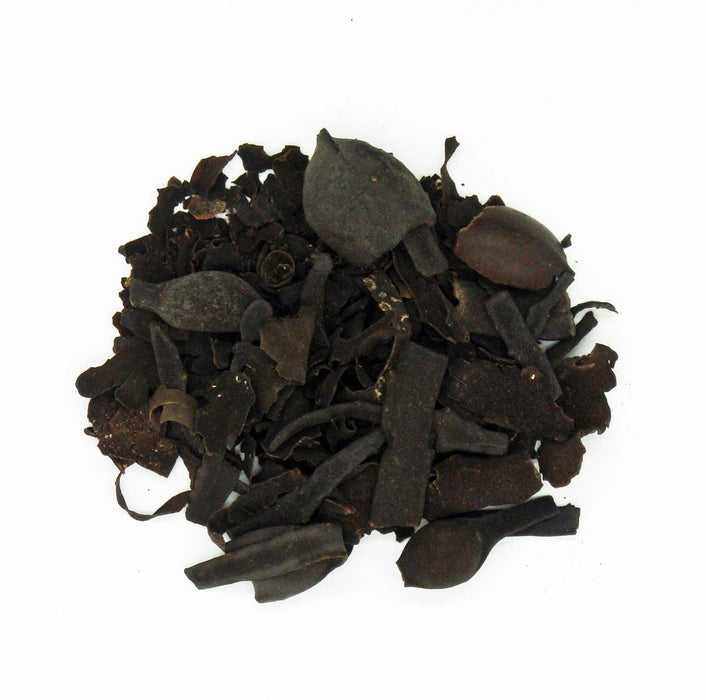 Botanical Name: Fucus versiculosus
Bladderwrack is a type of seaweed. People use the whole plant to make medicine.
Bladderwrack is used for thyroid disorders including underactive thyroid (myxedema), over-sized thyroid gland (goiter), and iodine deficiency. It is also used for obesity, arthritis, joint pain, "hardening of the arteries" (arteriosclerosis), digestive disorders, heartburn, "blood cleansing," constipation, bronchitis, emphysema, urinary tract disorders, and anxiety. Other uses include boosting the immune system and increasing energy.
Some people also apply bladderwrack to the skin for skin diseases, burns, aging skin, and insect bites.
Bladderwrack, like many sea plants, contains varying amounts of iodine, which is used to prevent or treat some thyroid disorders. Bladderwrack products may contain varying amounts of iodine, which makes it an inconsistent source of iodine. Bladderwrack also contains algin, which can act as a laxative to help the stool pass through the bowels.
• Obesity
• Thyroid problems
• Iodine deficiency
• Arthritis
• Constipation
Buy at Sunrise Botanics.
Sunrise Botanics herbs and spices are ethically sourced from the highest quality farms and growers around the planet. Our bulk herbs and spices are:
 Non-Gmo
Non-Irradiated
Vegan
Gluten-Free
Not Tested on Animals
Disclaimer
Information on this website is compiled from various sources for educational purposes only and should not be used to treat or diagnose any medical condition. Due to federal regulations we are not able to recommend or advise on dosage or internal use suggestions. Please consult your doctor or a qualified healthcare professional for additional guidance.
This statement has not been evaluated by the Food and Drug Administration. This product is not intended to diagnose, treat, cure or prevent any disease.