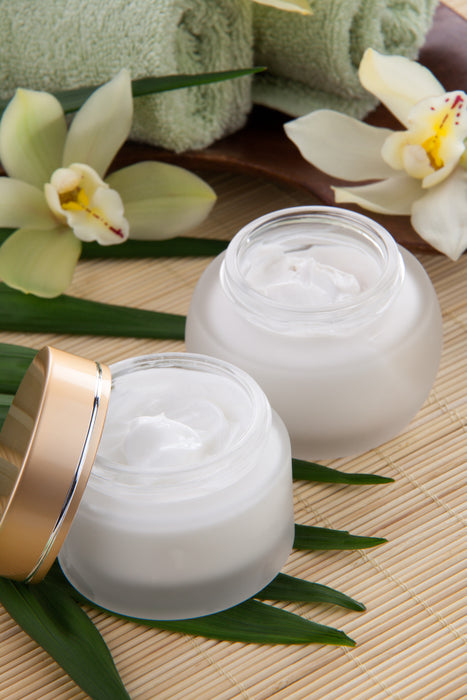 Private Label Skin Care
Base Cream for Body
This Base Cream for Body with Jojoba is fortified with Sweet Almond oil.
Our luxurious Base Cream for Body provides deep, long-lasting moisture protection that softens even the driest skin. This base has been specifically formulated to be extremely robust.
Essential Oils, fragrant oils, botanical extracts and various raw materials can be added in order to customize each product. We recommend that no more than 5%-8% or 50-80 ml of any essential oil be added to a Liter our cosmetic bases.
Paraben Free
• Water
• Mineral Oil
• Cetyl Alcohol
• Stearic Acid
• Stearyl Alcohol
• Isopropyl Palmitate
• Cetearyl Alcohol
• Cetereth-20
• Propylene Glycol
• Prunus Amygoalus Dulcis (Sweet Almond) Oil
• Glycol Monostearate S/E
• Phenoxy Ethanol
• Caprylyl Glycol
• Simmondsia Chinensis (Jojoba) Seed Oil