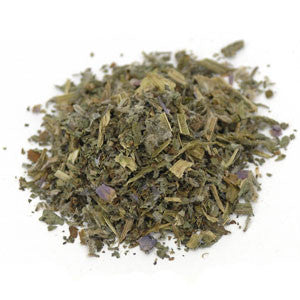 Botanical Name: Borago officinalis
Borage is a plant. Its flowers and leaves, as well as the oil from its seeds are used as medicine.
Borage seed oil is used for skin disorders including eczema, seborrheic dermatitis, and neurodermatitis. It is also used for rheumatoid arthritis (RA), stress, premenstrual syndrome (PMS), diabetes, attention deficit-hyperactivity disorder (ADHD), acute respiratory distress syndrome (ARDS), alcoholism, pain and swelling (inflammation), and for preventing heart disease and stroke.
Borage flower and leaves are used for fever, cough, and depression.
Borage is also used for a hormone problem called adrenal insufficiency, for "blood purification," to increase urine flow, to prevent inflammation of the lungs, as a sedative, and to promote sweating. Borage is also used to increase breast milk production and to treat bronchitis and colds.
Borage is applied to the skin for infantile seborrheic dermatitis and is also used in a dressing to soften the skin.
In foods, borage is eaten in salads and soups.
Buy at Sunrise Botanics.
Sunrise Botanics herbs and spices are ethically sourced from the highest quality farms and growers around the planet. Our bulk herbs and spices are:
Disclaimer
Information on this website is compiled from various sources for educational purposes only and should not be used to treat or diagnose any medical condition. Due to federal regulations we are not able to recommend or advise on dosage or internal use suggestions. Please consult your doctor or a qualified healthcare professional for additional guidance.
This statement has not been evaluated by the Food and Drug Administration. This product is not intended to diagnose, treat, cure or prevent any disease.
In manufacturing, borage is used in skin care products.

Borage seed oil contains a fatty acid called gamma-linolenic acid (GLA). GLA seems to have anti-inflammatory effects. Borage flower might have an antioxidant effect.
• Improving symptoms of Rheumatoid Arthritis
• Improving lung function
• Eczema, and seborrheic dermatitis
• Cough/colds
• Diabetes and Heart Disease