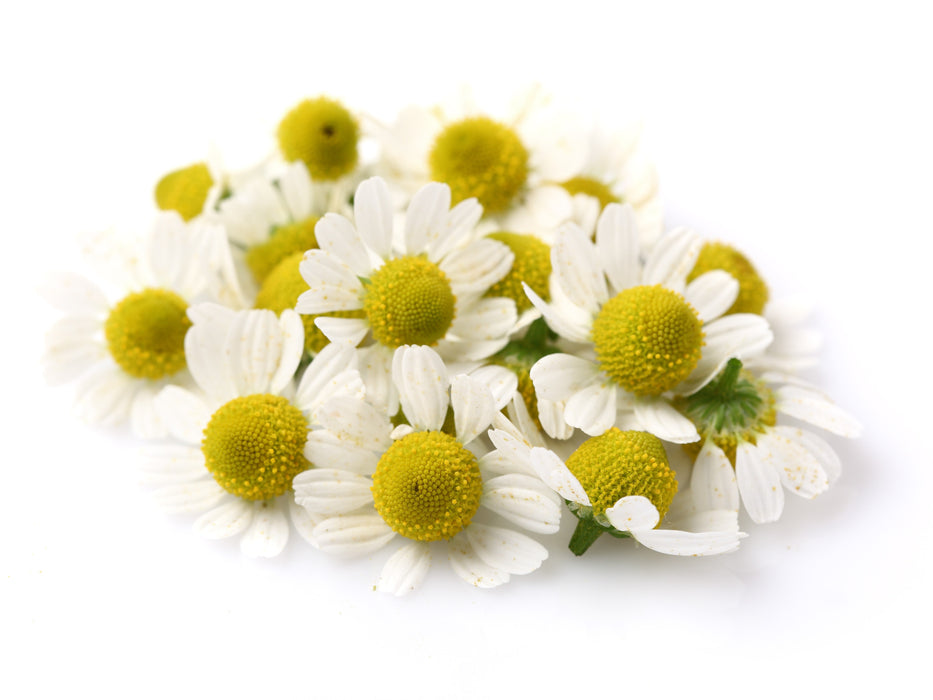 Chamomile Distillate Water and Hydrosol
Aromatherapy Oils
Chamomile Distillate Water and Hydrosol
Botanical Name: Anthemis nobilis L
Chamomile Distillate Water and Hydrosol has a fresh floral fragrance very similar to the actual flowering plant. It is considered the most gentle of all the hydrosols. In fact, it is one of only three hydrosols that Aromatherapists will recommend for use on the eyes.
Famous for its soothing effect on skin. The best choice for baby care products and sensitive skin types. For fussy children it may be sprayed into the air of playrooms and at bedtime or even add to humidifiers for gentle environmental fragrance.
Chamomile Distillate Water and Hydrosol will have a pronounced softening effect when applied to skin. Combine it with any other hydrosol to make it feel better on the skin. Aromatherapy Oils, for example, can be combined with 30% Rose Hydrosol and 50% Geranium Rose Hydrosols for mature skin where it will offer a deep nurturing effect while making the skin feel smooth.
• Baby care
• Toners
• Sensitive skin care products
• Damaged skin care products
• In place of water for emulsions