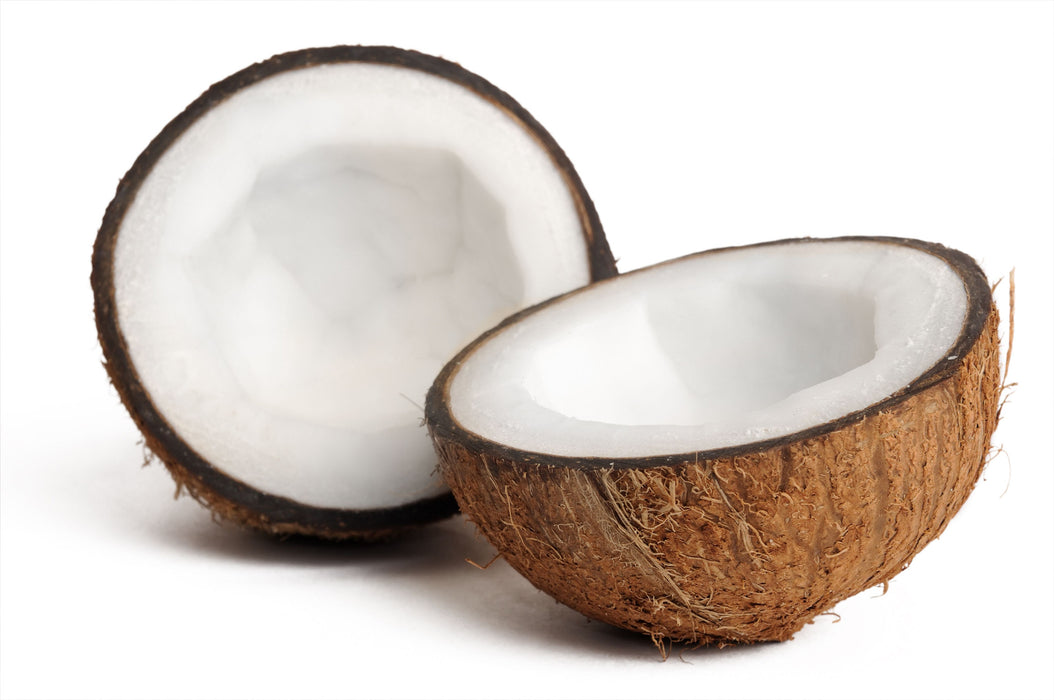 Coconut Fractionated (Medium-chain Triglyceride 60/40) Carrier Oil
Carrier Oils
Coconut Fractionated Medium Chain Triglyceride Carrier Oil
Fractionated Coconut Oil is not your regular cold-pressed coconut oil that goes solid at room temperature, though it's ability as an emollient and moisturizer is the same. Fractionated oils have been heated as part of their processing, to separate certain chains of fatty acids into components. This refines, clarifies, and deodorizes the oil.
Extraction Method: Heat Processed
Processing: Refined
Source: Kernels
Color: Clear colorless liquid.
Aromatic Description: Fractionated Coconut Carrier Oil has no scent characteristic of most carrier oils
Common Uses: Coconut Fractionated Medium Chain Triglyceride Carrier Oil is used almost exclusively by cosmetic manufacturers.
Consistency: Typical and Characteristic of Carrier Oils.
Absorption: Fractionated Coconut produces a barrier on the skin, but will not clog pores.
Shelf Life: Fractionated Coconut oil is extremely resistant to breaking down and does not go rancid like other carrier oils. The shelf life is indefinite with proper storage conditions (cool, out of direct sunlight).