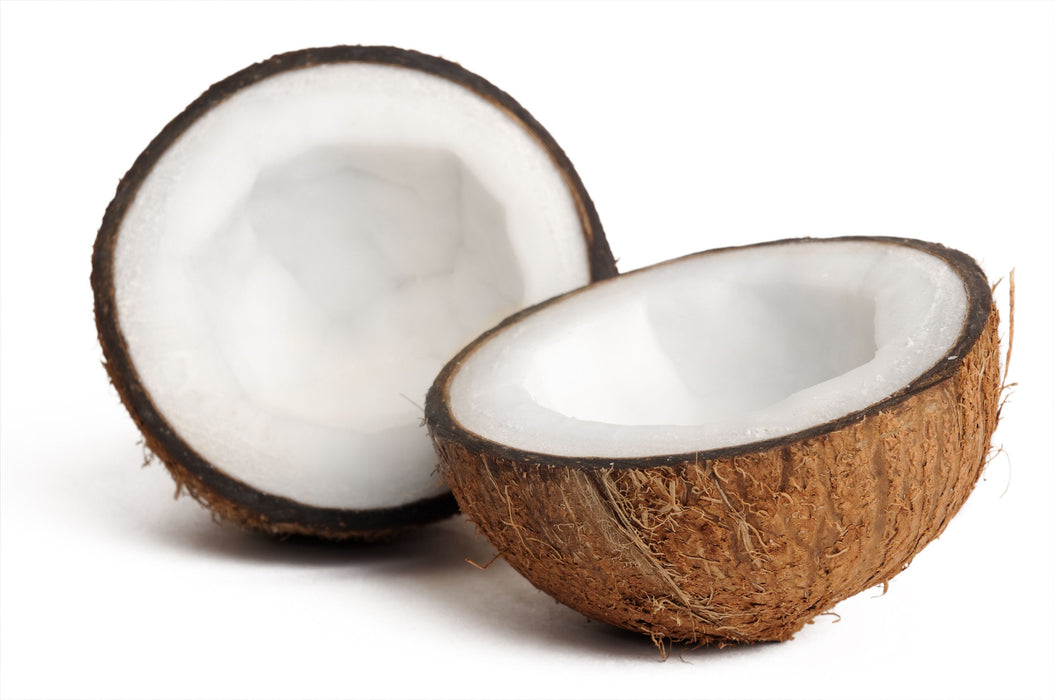 Carrier Oils
Coconut RBD Carrier Oil
Coconut RBD (Refined, Bleached and Deodorized) Oil is a Carrier Oil and solid at room temperature. Coconut RBD Carrier Oil is a very versatile carrier oil. It is excellent to form a barrier on the skin and absorbs quickly into the skin. Coconut oil can be used as a skin moisturizer, helping with dry skin. It also reduces protein loss when used in hair.
Botanical Name: Cocos nucifera
Extraction Method: Cold Pressed
Processing: Refined
Source: Kernels
Color: Clear when liquid, white when solid.
Aromatic Description: Coconut Carrier Oil has a very slight coconut scent, but is generally considered odorless.
Common Uses: Coconut RBD Carrier Oil can be used to create variety of products such as massage oils, body balms, lip balms, lotions and cold process soaps. It is one of the most preferred oils in soap making because soap made with coconut oil tends to be hard, and retains more water than those made with other oils and therefore increases manufacturer yields. It is more soluble in hard water and salt water than other soaps allowing it to lather more easily. Coconut oil is also used in cosmetic manufacturing industries.
Consistency: Solid at room temperatures. Gentle heating is required.
Absorption: Coconut Oil creates an oily, protective barrier on the skin.
Shelf Life: Coconut Carrier Oil is slow to go rancid; users can expect a minimum shelf life of 1 Year with proper storage conditions (cool, out of direct sunlight). Refrigeration after opening is recommended.