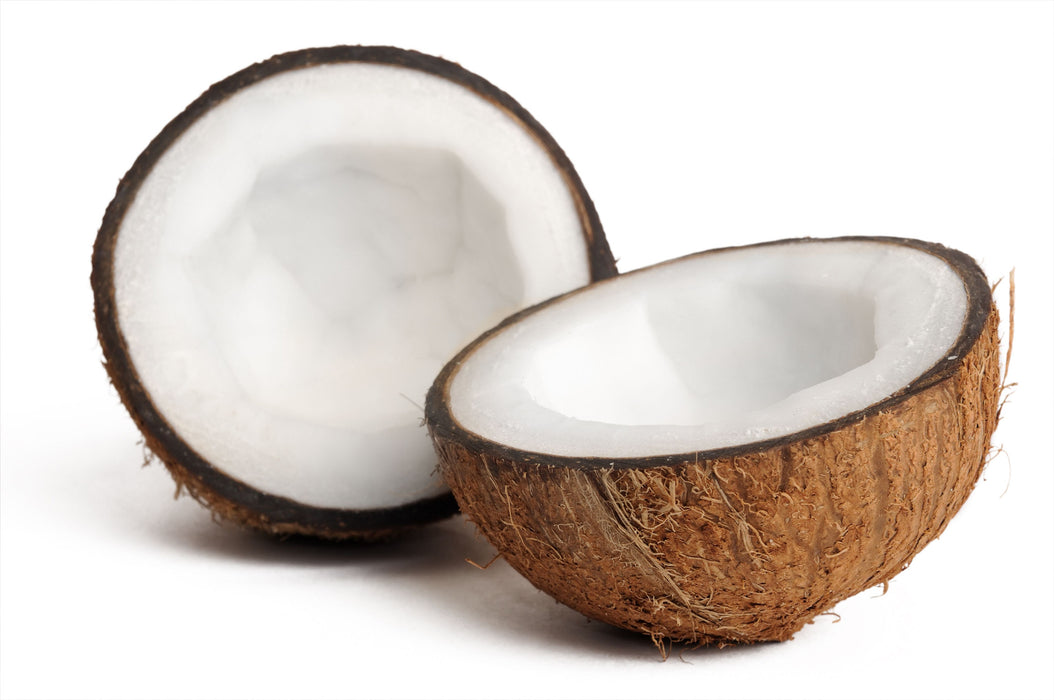 Coconut Virgin Carrier Oil Organic
Botanical Name: Cocos nucifera
This Coconut Oil is solid at room temperature and is excellent as a skin moisturizer and softener.
It is a preferred oil in high-quality, cold process soap-making.
Extraction Method: Cold Pressed
Source: Coconut Meat 
Colour: Clear when liquid, white when solid.
Aromatic Description: Coconut Virgin Organic Carrier Oil (Unrefined) has a strong natural coconut scent.
Common Uses: Coconut Oil is the preferred oil for both the soap making and cosmetic manufacturing industries, and a necessary ingredient in many hair preparations.
Consistency: Solid at room temperatures. Gentle heating is required.
Absorption: Coconut Oil creates an oily, protective barrier on the skin which is absorbed fairly quickly.
Shelf Life: Coconut Virgin Organic Carrier Oil (Unrefined) is slower to go rancid than other oils; users can expect a shelf life of up to 2 years with proper storage conditions (cool, out of direct sunlight).