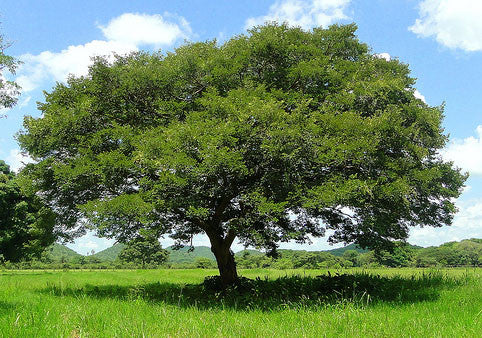 Copaiba Balsam Essential Oil
Active Ingredient:  β-Caryophyllene: 50%
Botanical Name: Copaifera officinalis
Plant Part: Crude Resin
Extraction Method: Steam Distilled
Origin: Brazil
Description: The Copaiba Balsam Resin is extracted from the wild growing trees. They are found mainly in the South American rain forests - particularly Brazil, Columbia, Peru and Venezuela. The resin is harvested by tapping or drilling holes into the trunk of the tree. In this way it is much like how rubber trees are tapped. Although this resin is often referred to as balsam, it is not a true balsam.
Color: Yellow to brownish liquid that becomes darker when exposed to air.
Consistency: Medium to Heavy
Aromatic Scent: Copaiba Balsam Essential Oil has a warm, honey-like scent. It is rich and pleasant; it is easily identifiable as a base note.
Note: Base
Strength of Aroma: Medium
Blends well with: Copaiba Balsam Essential Oil blends well with oils from the spice family, oils from the floral family, and essential oils with Oriental bases. They also work well with the aphrodisiac oils – Rose, Jasmine, Sandalwood, and Frankincense.  It can also support the softer qualities of oils such as Ylang-ylang or Vanilla. 
Uses:
 Essential oils such as Copaiba Balsam Oil were to treat skin hemorrhoids, diarrhea, urinary tract infections, constipation, and bronchitis. In combination with other essential oils it is an excellent fixative to bind more volatile aromas and extend their shelf life.
History: Copaiba Balsam Oil has been used historically as a fixative in perfumes, colognes, detergents and soaps.
General Information:  Sunrise Botanics provides this essential oils guide for educational purposes only and not as medical advice. Please consult a qualified healthcare practitioner or resource on uses, safety and precautions for all essential oils Canada, USA and Worldwide.