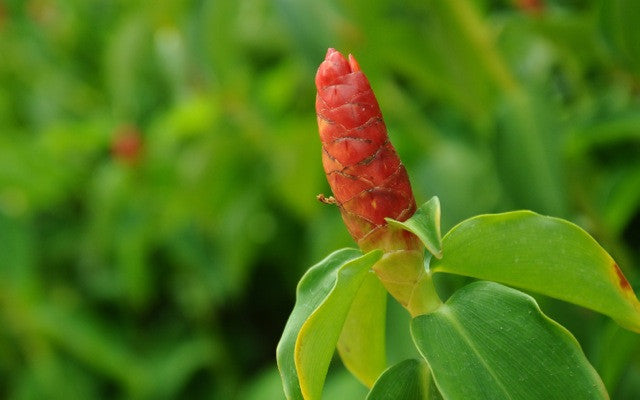 Botanical Name: Saussurea lappa
Plant Part: Roots
Extraction Method: Steam distillation.
Origin:   Himalayas of India.
Description:  Costus is a genus of perennial tropical plants. They are often characterized and distinguished from relatives such as Zingiber (true ginger) by their spiraling stems. They are also known as spiral gingers.

Color: Light yellow to brown.
Common Uses: In foods and beverages, Costus Absolute is used as a flavoring component.  In manufacturing, Costus Absolute is used as a fixative and fragrance in cosmetics, perfumes and incense.
Costus Absolute is used for asthma, cough, gas, and severe intestinal diseases such as dysentery and cholera. It is also used as a tonic and to stimulate digestion.
Consistency:  Viscous
Note: Medium
Strength of Aroma: Strong
Blends well with:  Opoponax, Patchouli, Ylang-ylang and oriental fragrances.
Aromatic Scent:  Soft, delicate and warm woodsy/orris root odor. 
History:  The roots have a long history of medicinal and aesthetic use in Tibet, India and other mountain regions. It was a prized item of commerce from the earliest times as the roots not only had great curative properties but also had wonderful aromatic qualities much prized in perfume creations of the ancient world. It not only was appreciated as an oil but as a prime ingredient in incense.