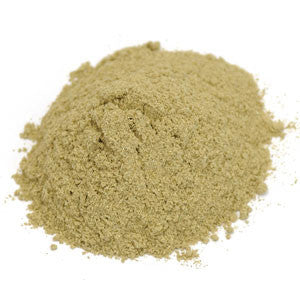 Fennel Seed Powder (Egypt)
Bulk Herb Store Canada and USA
Fennel Seed Powder (Egypt), Dried Herbs and Spices
Botanical Name: Foeniculum vulgare
Fennel is a perennial, pleasant-smelling herb with yellow flowers. It is native to the Mediterranean, but is now found throughout the world. Dried fennel seeds are often used in cooking as an anise-flavored spice. Fennel's dried ripe seeds and oil are used to make medicine.
Fennel seed powder is used for various digestive problems including heartburn, intestinal gas, bloating, loss of appetite, and colic in infants. Historically, it was also used as medicinal herbs for upper respiratory tract infections, coughs, bronchitis, cholera, backache, bedwetting, and visual problems.
Some women use fennel for increasing the flow of breast milk, promoting menstruation, easing the birthing process, and increasing sex drive.
Fennel seed powder is used as a poultice for snakebites.
In foods and beverages, fennel oil is used as a flavoring agent.
Sunrise Botanics is a supplier of dried herbs and spices and natural ingredients. Information on this website is compiled from various sources for educational purposes only and should not be used to treat or diagnose any medical condition. Due to federal regulations we are not able to answer questions regarding dosage and/or internal use recommendations. Please consult your doctor or a qualified healthcare professional for additional insight.