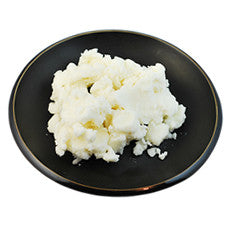 Foaming Bath Butter (Paraben Free)
This is the latest technology in cream soap. It offers both versatility and true luxury. It cleanses while moisturizing, and has a very mild pH of 5.5 - perfect for facial applications.
This product still maintains high performance and stability and does not compromise on quality or price. As a base it provides an entire world of possibilities: whipped into a parfait, colored and layered, as a shaving butter, as a body meringue and as a sugar or salt scrub! The list is endless.
On the other hand, easily add essential oils, fragrant oils, other natural butters, and other cream and lotion base. With this product you are limited only by your imagination!
Foaming Bath Butter is Paraben-Free and Propylene Glycol Free.
• Carrier Oils - Adding up to 2oz (60ml) of a carrier oils (Grape Seed, Evening Primrose, Sweet Almond, Avocado or Sea Buckthorn if you're looking for a really exotic product!) per pound of base has made the foaming bath butter more moisturizing, particularly on products being applied to the face.
• Sugar / Salt - Sugar or salt can be added until the product becomes supersaturated. Once the salt or sugar stops melting, it will remain in crystal form and act as a wonderful exfoliater.
• Fragrance - The Foaming Bath Butter is incredibly robust, and will accept a fragrance load of up to 5% essential oil or fragrant oil. Consumer applications indicate a load of 2 to 3% is preferred.
• Other Butters and Bases - Try adding Shea, Mango or Cocoa Butter. The Foaming Bath Butter will also accept small amounts of other creams, lotions, and moisturizers!
Ingredients:
• Water
• Glycerin
• Sodium Cocoyl Isethionate
• Sorbitol
• Disodium Lauryl Sulfosuccinate
• Sodium Chloride
• Phenoxyethanol
• Tetrasodium EDTA