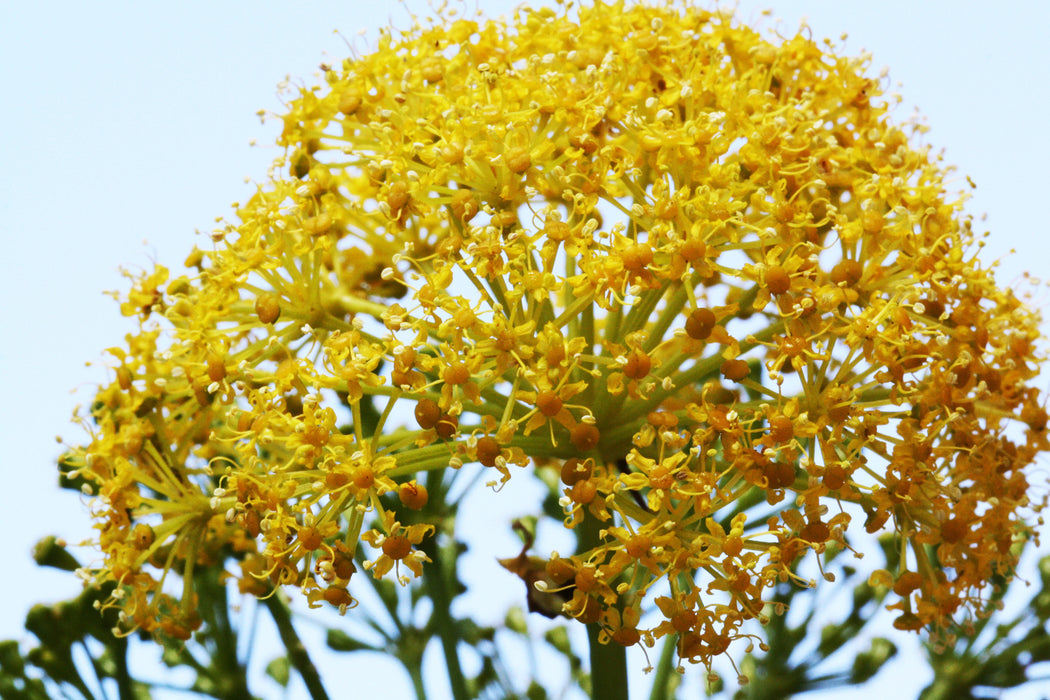 Botanical Name: Ferula galbaniflua
Plant Part: Resin
Extraction Method: Steam Distilled
Origin: France
Description: Galbanum is a small plant with the oil coming from the resin in the stems and roots.
Color: Colorless to a pale olive yellow liquid.
Aromatic Scent: Galbanum Essential Oil possesses an intensely green, fresh leafy odor with a dry woody back-note of balsamic, bark- like character.
Note: Top
Strength of Aroma: Medium
Blends well with: Not known
Common Uses: Galbanum Essential Oil is said to have anti-spasmodic property and considered an intermediate between Ammoniac and Asafoetida for relieving air passages. It is especially good for some forms of hysteria and can be used externally as a poultice for inflammatory swellings.
History: Galbanum was used by ancient civilizations as an incense. In Egypt, Galbanum was used along with Frankincense and Myrrh in baths, and in making perfume oils and cosmetics.