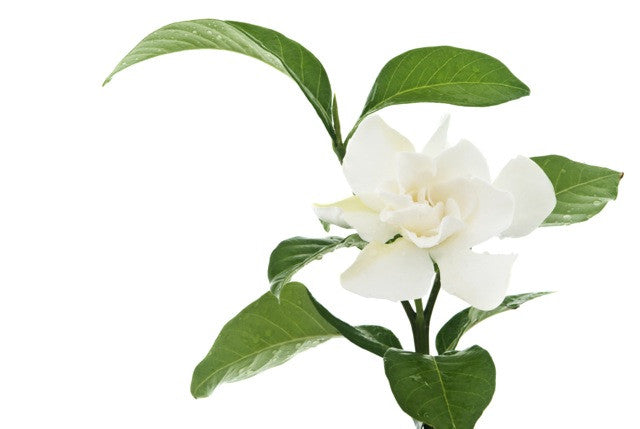 Botanical Name: Gardenia jasminoides
Plant Part: Flowers
Extraction Method: Solvent Extraction
Origin: South America
Description:  Gardenia is a genus of 142 species of flowering plants that belongs to the Rubiaceae family. It is the evergreen shrub that is well known for their highly aromatic white flowers. Gardenia flower petals are commonly used in Chinese herbal medicine. Its Chinese name is zhi zi. 
Common Uses:  Gardenia Absolute is used mainly for its scent in high end perfumery and cosmetics manufacturing.
Traditional medicinal actions attributed to Gardenia Absolute include calming irritability; cooling blood and clearing away heat (a yin/yang imbalance often characterized by deficient yin); reducing swelling; and moving stagnant blood that has congealed in one place, usually following trauma. Gardenia is considered to be very effective as a hemostatic agent, which means that it stops bleeding
Note:  Osmically Balanced (contains Top, Middle & Base Notes) - can be worn alone as perfume.

Strength of Aroma: Strong
Blends well with:  Cinnamon leaf, Clove bud, Jasmine, Lemon, Lime, Neroli, Rose otto, Sweet Orange, Tuberose, Ylang Ylang.
Aromatic Scent:  Rich, Heady, Sweet, Floral.