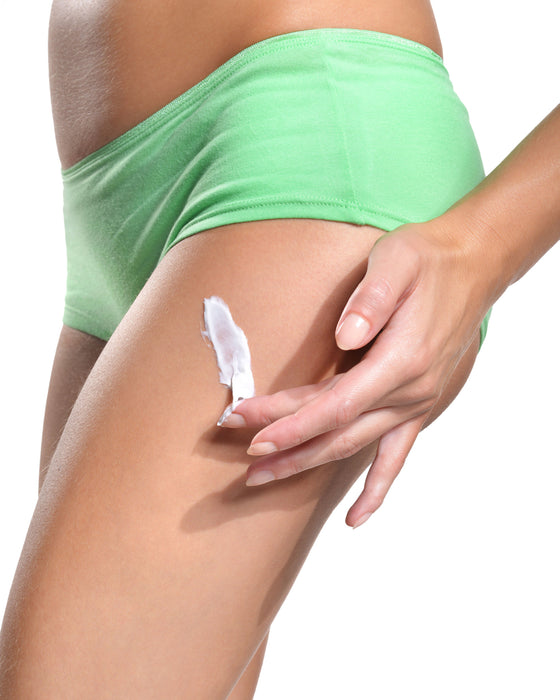 Hemp & Omega 3 Body Lotion
Private Label Skin Care
Hemp & Omega 3 Body Lotion
Hemp & Omega 3 Body Lotion is a light and highly moisturing lotion.
This Hemp & Omega 3 Body Lotion contains Grapeseed, Hemp, Sweet Almond and Sunflower oils that are cold pressed to retain their minerals, vitamins and essential fatty acids; they also function to condition and replenish the skin.
Omega 3 is found in Hemp oil. With it's healthy essential fatty acid (EFA) composition of Linoleic (LA) and Linolenic (LNA) acids in the perfect ratio of 3:1, it also contains the relatively rare Gamma-Linolenic (GLA) acid that the body needs...but does not produce. Omega 3 has been found to assist in correcting problematic skin; typically, psoriasis, acne, and eczema.
Hemp and Omega 3 Body Lotion also benefits from Shea Butter, Japanese Green Tea, Chamomile, Aloe Vera and Vitamin E, making this a great skin rejuvinator!
• Deionized Water
• Cannabis Sativa (Hemp Seed) Oil
• Vitis Vinifera (Grape) Seed Oil
• Prunus Amygdalus Dulcis (Sweet Almond) Oil
• Helianthus Annuus (Sunflower) Seed Oil
• Caprylic/Capric Trigliceride
• Emulsifying Wax NF
• Vegetable Glycerine
• Stearic Acid
• Butyrospermum Parkii (Shea Butter)
• Aloe Barbadensis (Aloe) Leaf Juice
• Chamomilla Recutita (Matricaria) Flower Extract (Chamomile)
• Tocopherol (Vitamin E)
• Camellia Sinensis (Japanese Green Tea) Leaf Extract
• Cetyl Alchol (Fatty Acid)
• Glyceryl Monostearate
• Phenoxyethanol and Caprylyl Glycol (Optiphen®)