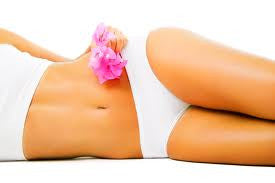 Private Label Skin Care
Indoor Tanning Lotion
No time for a vacation? No worries, our Indoor Tanning Lotion will give you that sun kissed look that competes with brand name products at even better prices. No harmful sun exposure required.
Indoor Tanning Lotion is a high quality sunless tan lotion which includes vitamin E, shea butter and natural oils. It goes on evenly, absorbs quickly, non-staining and gives results in as little as 4 hours. Stays for up to a week with a single application.
Please note: Remember to wash hands after applying to avoid staining and avoid direct contact with the eyes.
• Deionized Water
• Helianthus Annuus (Sunflower) Seed Oil
• Soja Hispida (Soya Bean) Oil
• Dihydroxyacitone (DHA)
• Propanediol (Zemea®)
• Caprylic/Capric Trigliceride
• Helianthus Annuus (Sunflower) Seed Oil
• Vitis Vinifera (Grape) Seed Oil
• Caprylic/Capric Triglyceride Diacetyl Boldine
• Butyrospermum Parkii (Shea Butter)
• Butyrospermum Parkii (Shea Butter)
• Theobroma Cacao (Cocoa) Seed Butter
• Emulsifying Wax NF
• Palm Stearic Acid
• Cetyl Alcohol
• Glyceryl Stearate
• Xanthan Gum
• Aloe Barbadensis (Aloe) Leaf Juice
• Tocopherol (Vitamin E)
• Camellia Sinensis (Japanese Green Tea) Leaf Extract
• Phenoxyethanol and Caprylyl Glycol (Optiphen®)