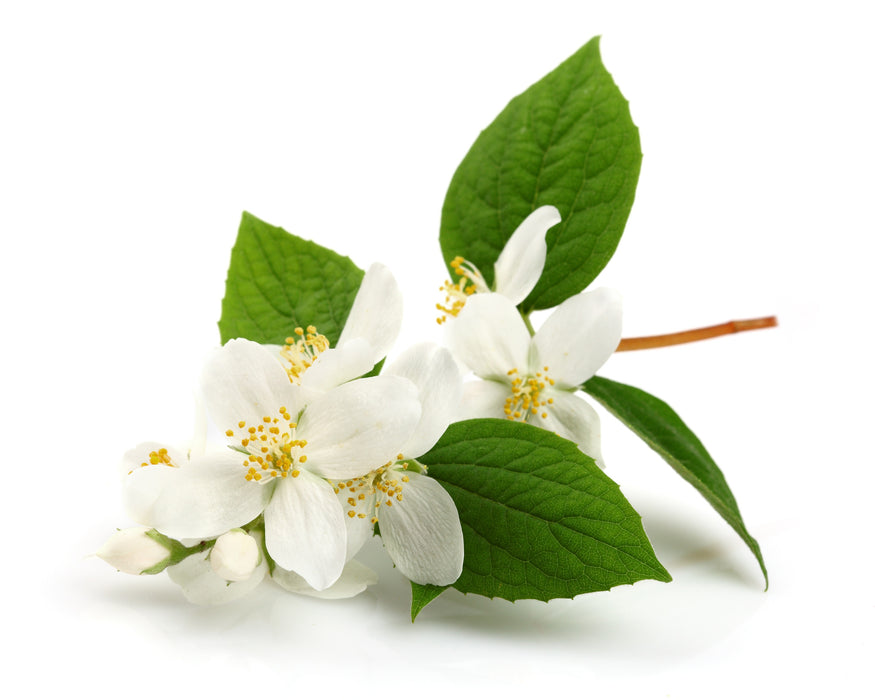 Jasmine Auriculatum Absolute
Botanical Name: Jasmin auriculatum
Plant Part: Flowers
Extraction Method: Solvent Extraction
Origin: India
Description: Jasmine Auriculatum, also known as Juhi, is a beautiful flower with an extremely heavy gardenia type scent.  Flowers appear in bunches from summer to fall.
Common Uses: Jasmine Auriculatum Absolute is an amazing ingredient for aromatics such as perfumes, body lotions, scented candles, incense sticks, room fresheners and soaps and other cosmetics.
Note: Medium
Strength of Aroma: Strong
Blends well with:  Jasmin sambac, Jasmin grandiflorum , Elderflower, Cassie, Mimosa abs, Benzoin, Ylang-ylang.
Aromatic Scent: Jasmine Auriculatum Absolute has a fresh, sweet, warm, exotic, gardenia-like profile with a rich chocolatey undertone and delicate tea-like nuances.
History: The flower is held sacred to all forms of Goddess Devi and is used as sacred offerings during Hindu religious ceremonies.