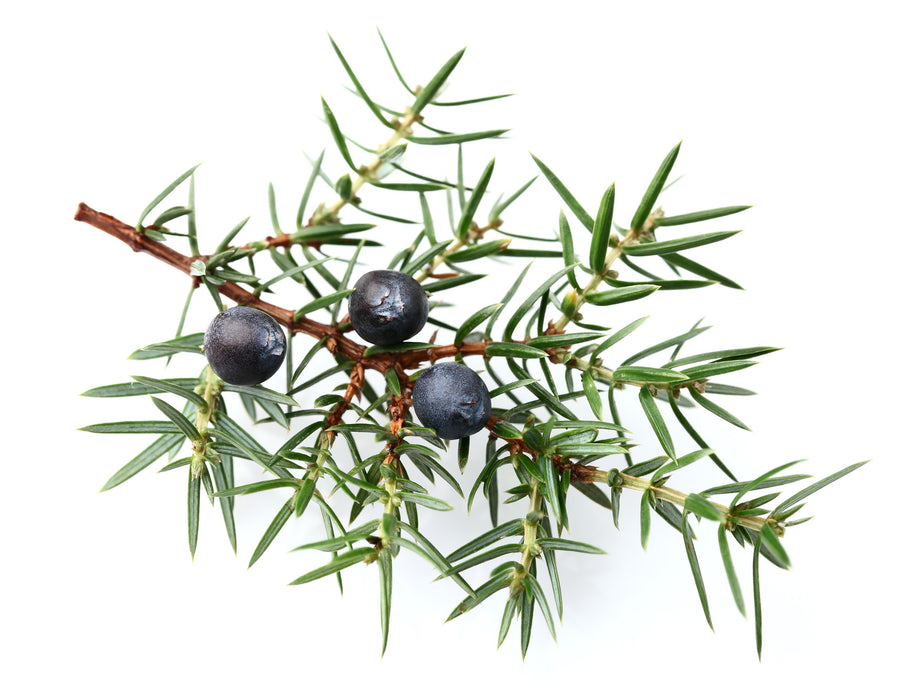 Juniper Berry Essential Oil (Slovenia)
Active Ingredient:  β-Pinene: 32.85%, Myrcene: 18%, Limonene: 2.9%
Botanical Name: Juniperus communis L
Plant Part: Berries
Extraction Method: Steam Distilled
Origin: Slovenia
Description: A juniper berry is the female seed cone produced by the various species of junipers. It is not a true berry but a cone with unusually fleshy and merged scales, which give it a berry-like appearance. The berries are green when young, and mature to a purple-black color over about 18 months.
Color: Colorless to pale yellow liquid
Common Uses: Juniper Berry Essential Oil is credited as being a supportive, restoring, and a tonic aid. It is popular in acne treatments and for oily skin as well as dermatitis, weeping eczema, psoriasis, and blocked pores. It is considered to be purifying and clearing and is good for meditation.
Consistency: Medium
Note: Middle
Strength of Aroma: Medium
Strength of Aroma: Medium
Blends well with:  Clary Sage, Sandalwood, Bergamot, Geranium, Marjoram, Rosemary, Chamomile, and Eucalyptus.
Aromatic Scent: Juniper Berry Essential Oil has a fresh, rich-balsamic, woody-sweet and pine needle-like odor reminiscent of evergreen oils.
History: It is believed that the Greek brought Juniper Berry to Egypt. The Greeks used the berries in many of their Olympics events because of their belief that the berries increased physical stamina in athletes.
General Information:  Sunrise Botanics provides this essential oils guide for educational purposes only and not as medical advice. Please consult a qualified healthcare practitioner or resource on uses, safety and precautions for all essential oils Canada, USA and Worldwide.