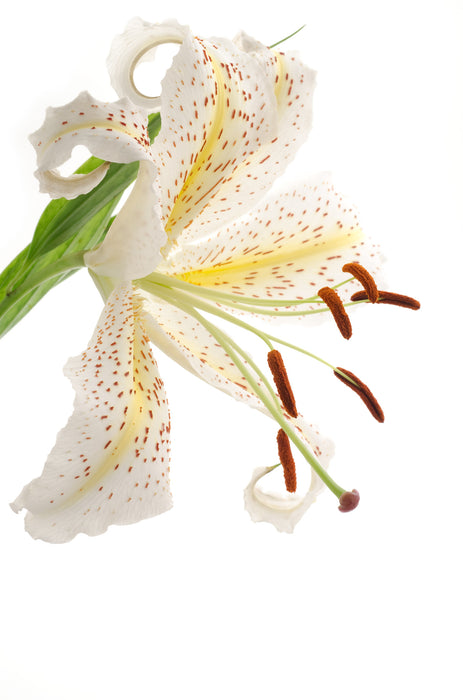 Botanical Name: Lilium auratum
Plant Part: Flowers
Extraction Method: Solvent Extraction
Origin: South America
Description: Lily was originally native to Japan before being cultivated elsewhere. The Lilium auratum is one of the true lilies. It is sometimes called the golden rayed lily of Japan or the goldband lily. The flower colour is typically white with gold radial markings and orange spots, but variations in flower colour and markings exist. 
Common Uses: Lily Absolute is an amazing ingredient for aromatics such as perfumes, scented candles, incense sticks, room fresheners and soaps and other cosmetics.
Note: Medium
Strength of Aroma: Strong
Blends well with:  Cinnamon Leaf, Citrus, Clove Bud, Jasmine, Neroli, Rose Otto, Ylang-ylang.
Aromatic Scent: Heady, floral.