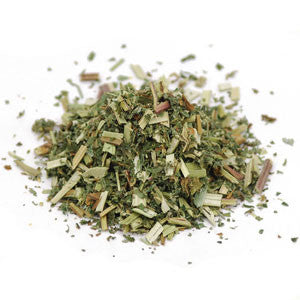 Meadowsweet Herb C/S (Hungary)
Botanical Name: Filipendula ulmaria
Meadowsweet is a plant. The parts that grow above the ground are used to make medicine.
Meadowsweet is used for colds, bronchitis, upset stomach, heartburn, peptic ulcer disease, and joint disorders including gout. It is also used to increase urine output and kill germs in the urine of people with bladder infections.
Meadowsweet contains tannins, which might decrease inflammation (swelling) and decrease mucus (phlegm). It also has small amounts of salicylates, which are similar to aspirin.