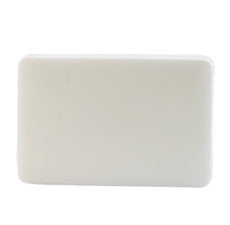 Goats Milk Melt & Pour Soap Base
Wholesale Melt and Pour Soap Base Canada and USA
Goats Milk Melt and Pour Soap Base
Goats milk is naturally high in vitamins and minerals. It is also rich in butterfat, which makes it the perfect moisturiser. Vitamin E, which is beneficial to the skin, is found in abundance in this soap.
There are no added colours or scents, but it has a creamy smooth texture that is nourishing for the skin and makes a fabulous moisturiser. Glycerin, a natural emollient, draws moisture from the air to the skin.
Please note that the Goat's Milk Soap may not lather as well as other soap bases. This is due to a natural chemical process, and it does not undermine the effectiveness of the product.
A two pound brick can make between 10 - 20 soaps, depending on the size of the soap you're trying to make.
Features:
• Highly moisturizing formula
• No artificial colors added
• No animal testing
• 100% Vegetable base
• Biodegradable
• White in color
• Wide temperature ranges, from 140 F to 180 F
• Odorless base for a superior fragrance lift
• Neutral pH of approximately 7.8
• Compatible with wide range of fragrances
Ingredients:
• Water
• Glycerin
• Sodium Stearate
• Sorbitol
• Sodium Laurate
• Propylene Glycol
• Sodium Laureth Sulfate
• Goats Milk
• Sodium Lauryl Sulfate
• Sodium Chloride
• Stearic Acid
• Lauric Acid
• Titanium Dioxide
• Pentasodium Pentetate
• Tetrasodium Etidronate