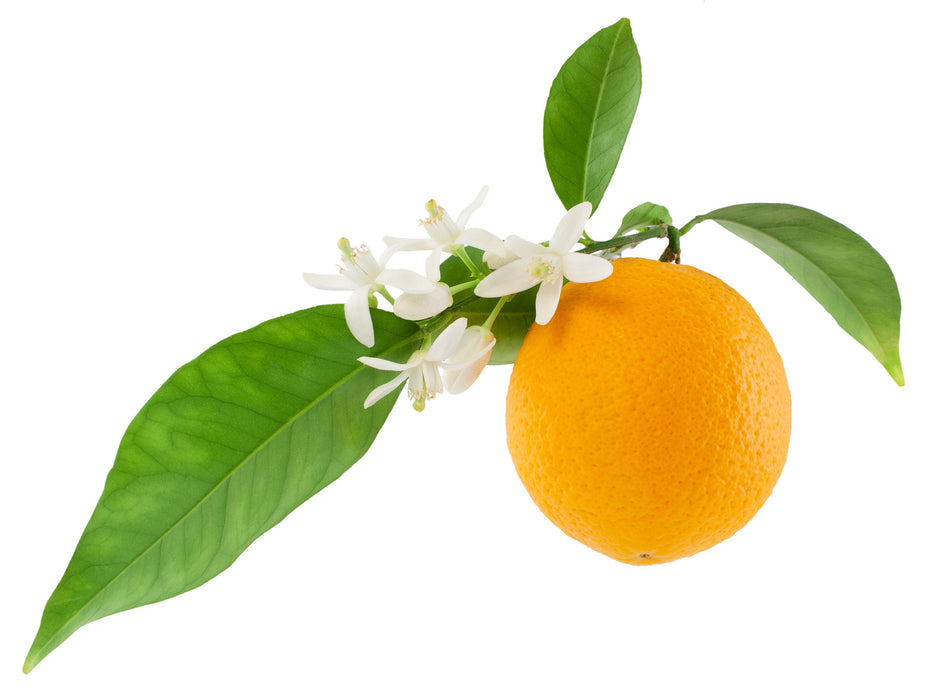 Orange Blossom Distillate Water and Hydrosol
Aromatherapy Oils
Orange Blossom Distillate Water and Hydrosol
Botanical Name: Citrus aurantium
Orange Blossom Distillate Water and Hydrosol, also known as Neroli Hydrosol, has a refreshing yet gentle citrus-floral aroma. In fact, aromatherapy oils such as Neroli Essential Oil can often be overpowering in aroma unless significantly diluted. However, Neroli Hydrosol possesses the beautiful, exotic aroma of Neroli without being overpowering.
Orange blossoms are aromatic and often used in perfumes. While they smell delightful, they also have properties beneficial to the skin. As an astringent, Orange Blossom Distillate Water and Hydrosol is great for oily skin. This hydrosol boosts the blood flow in the skin, reviving and balancing dull skin. Orange blossoms are calming and de-stressing, yet uplifting and refreshing.
An excellent toner, it helps to clear acne and irritations. Great for any skin type, especially oily, acne prone, or combination skin types. Avoid using on very dry skin.
• Astringent
• Facial Toner
• Body spray/mist
• Hair rinse
• Use to replace water in moisturizer