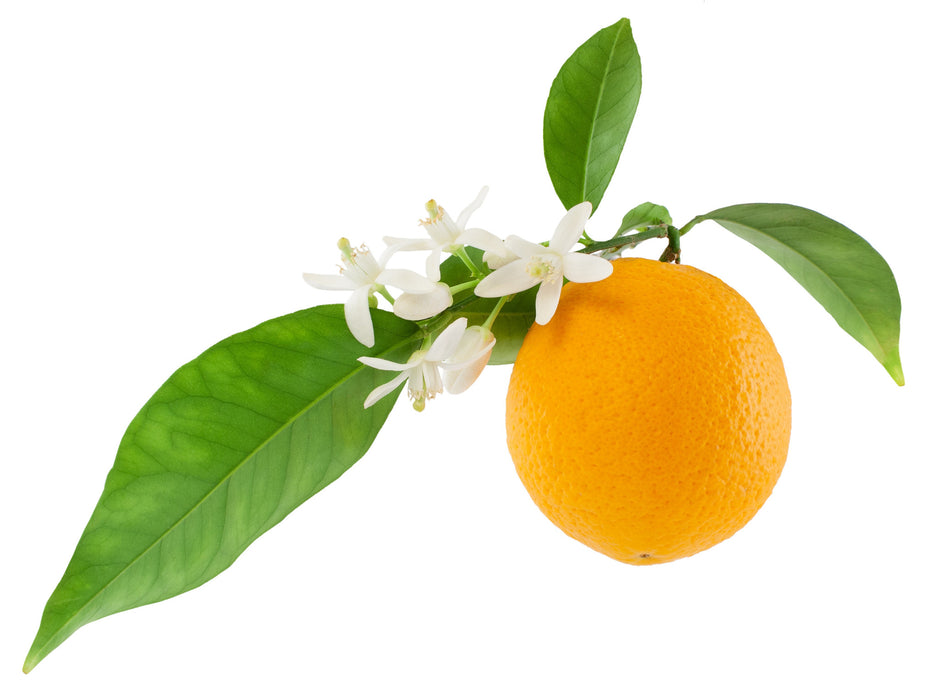 Botanical Name: Citrus aurantium l.
Plant Part: Flowers
Extraction Method: Solvent Extraction
Origin: Turkey
Description: Our variety comes from the bitter orange tree which is considered within the aromatherapy world as being of higher therapeutic quality. The bitter orange is one of the most versatile trees for producing essential oils. The tree ranges in height from less than 10 ft (3 m) to 30 ft (9 m), has smooth, brown bark, green twigs and evergreen leaves. The highly fragrant flowers, borne singly or in small clusters, are white, slender, with widely-separated petals.
Color: Orange to clear brown liquid
Common Uses: Orange Flower Absolute, also known as Neroli absolute has an exquisite and exotic scent. It is a wonderful ingredient in perfumery and a great addition to bath and body formulations. Orange Flower Absolute possesses the properties of being an antidepressant, antiseptic, antispasmodic, carminative, digestive, and tonic.
Consistency: Medium
Note: Middle
Strength of Aroma: Medium
Blends well with:  Chamomile German, Jasmine Sambac, Lavender, Rose Damask, Clary Sage, Ylang-ylang, and Geranium. 
Aromatic Scent: Orange Flower Absolute has a rich, warm, sweet floral fragrance.
History: The orange is native to southeastern Asia. Natives of the South Sea Islands, especially Fiji, Samoa, and Guam, believe the tree to have been brought to their shores in prehistoric times. Arabs are thought to have carried it to Arabia in the 9th Century.