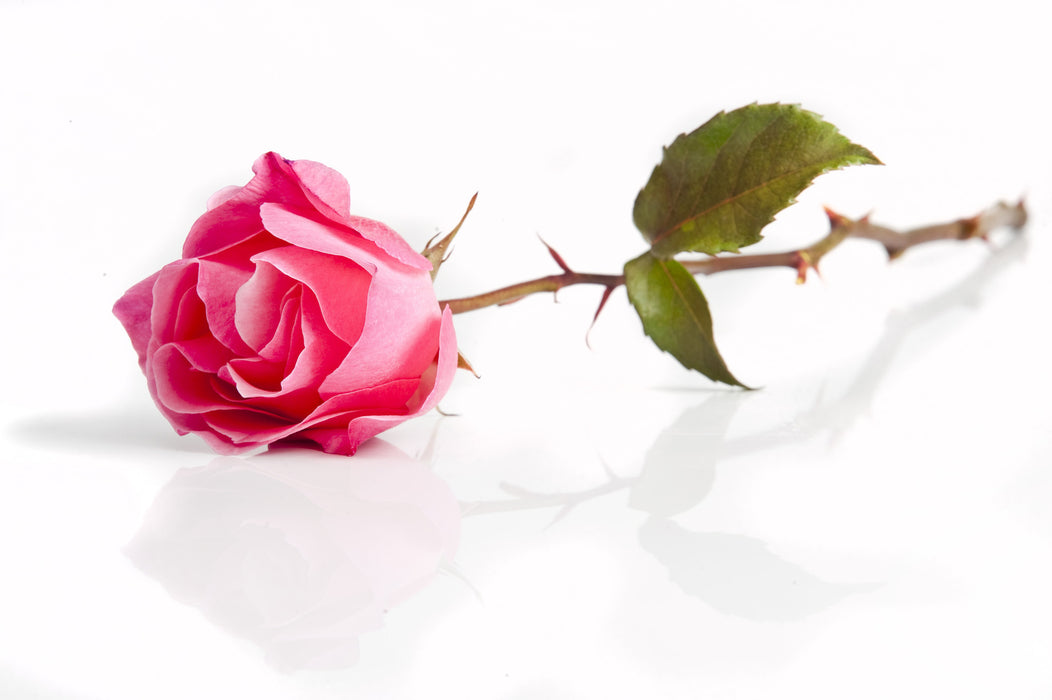 Botanical Name: Rosa centifolia L.
INCI:  Rosa centifolia flower extract
Plant Part: Flowers
Extraction Method: Solvent Extraction
Origin: Egypt
Description: Extracted from the delicate petals of the cabbage rose, Rosa centifolia, Rose de Mai Absolute is other wise known as Egyptian Rose.
Color: Amber to golden brownish liquid.
Common Uses: Rose de Mai Absolute is a very common oil in the perfume and aromatic industry. Aromatherapists also credit it with being an exotic aphrodisiac, an emollient in skin care products, and a balancer of the spirit.
Note: Middle
Strength of Aroma: Strong
Blends well with: Rose de Mai Absolute generally blends well with all oils, though it works particularly well with Bergamot, Chamomile German, Chamomile Roman, Clary Sage, Geranium, Melissa, Rosewood, Sandalwood, and Ylang-ylang.
Aromatic Scent: Rose de Mai Absolute has a very complex, sweet floral scent.