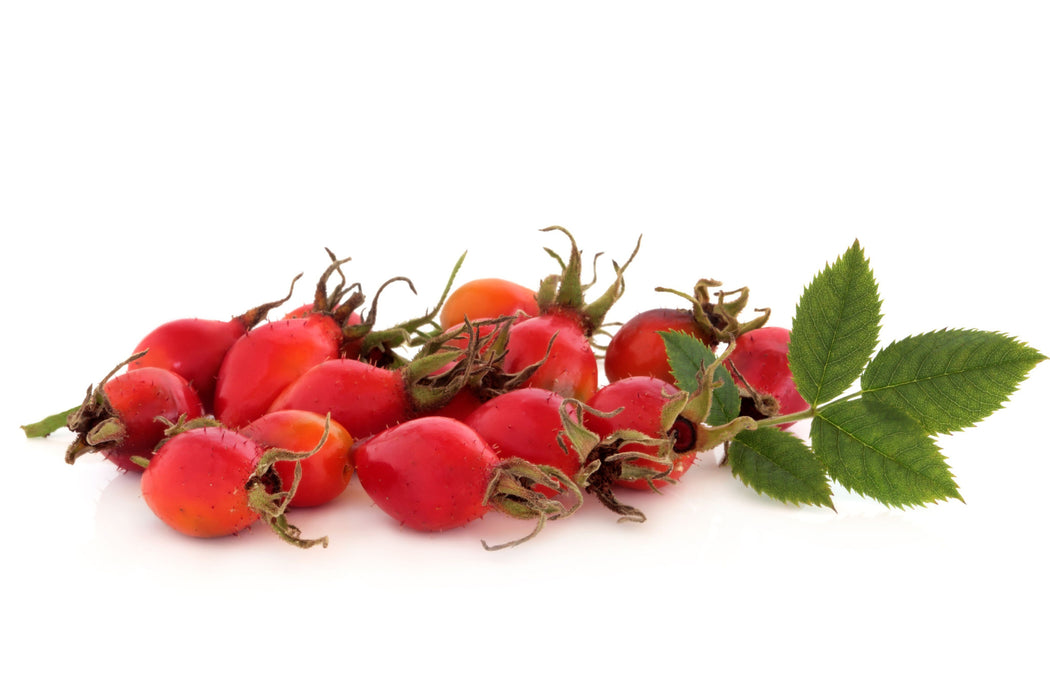 Rosehip Carrier Oil Organic
Botanical Name: Rosa canina
Rosehip Organic Carrier Oil is enriched with vitamin E and is extremely high in essential fatty acids and is known to help treat dry, irritated, weathered skin. "Extra Virgin" means that the oil is of the highest quality and is produced as a result a single, simple pressing.
Rosehip Oil Organic is also suitable for treating burns, scars and stretch marks. There are some concerns that it can aggravate acne conditions.
Extraction Method: Cold Pressed
Processing: Unrefined (Virgin)
Source: Seeds
Color: Light reddish to orange liquid.
Aromatic Description: Typical and Characteristic of Carrier Oils.
Common Uses: Vitamin E Enriched Rosehip Oil contains a high amount of vitamin E, vitamin A and essential fatty acids which promotes collagen and elastin levels to increase and assists with cell regeneration. It promotes healthy skin and, can be used to treat burns, sunburns, wrinkles, stretch marks and eczema.
Rosehip Carrier Oil Organic is becoming popular with massage therapists for its skin healing properties, though it is typically in dilution (10% recommended). It is highly recommended for use in cosmetics, hair and skin care. It is a key ingredient in creams, lotions, massage oil, face oil, and body oil to name a few.
Consistency: Typical and Characteristic of Carrier Oils.
Absorption: Rosehip Carrier Oil is considered a "drying oil" which means that it is quickly absorbed by the skin and does not leave an oily feel.
Shelf Life: Users can expect a shelf life of 1 year with proper storage conditions (cool, out of direct sunlight). Refrigeration after opening is recommended.