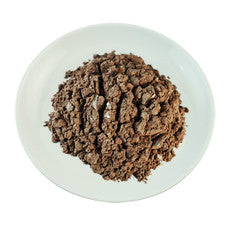 This free flowing lustrous powder has a deep earthy brown color and is great for adding warmth to any color. Perfect for blending in mineral make-up to create a pearlized effect. Ideal for clear or translucent Melt & Pour soaps and white cosmetic bases such as lotion, creams and body butter.

The mica will suspend within solution resulting in a shimmering finish. European Cosmetic & FDA approved, safe to use for eyes, face and nails.

Solubility: Insoluble in water at pH level 4 to 8.

Recommended usage: 0.01% to 1%

Mica is a fine mineral powder than can be used to reflect light and create a pearlescent effect on skin. This product is commonly combined with Titanium Dioxide or Zinc Oxides to be used in mineral make up or cosmetics.

When used in cosmetics, mica offers a light weight, long lasting effect on skin without feeling too cakey or heavy.