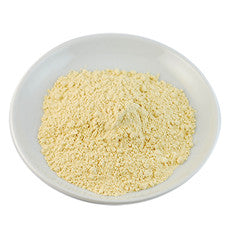 Ginseng Root Botanical Extract
Botanical Name: Panax ginseng meyer
Standardization: 5% Ginsenosides
Ginseng is an herbaceous perennial in the ivy family that is commonly used in medicine. It is native to Eastern North America, though it also cultivated beyond its range in places such as China.
Ginseng Root has regularly been employed as an anti-stress agent, an anti-inflammatory, detoxifier, and aphrodisiac. Ginseng Extract has also been used in tinctures to heal minor wounds, prevent infection and stimulate cell growth.
In skin care preparations, Ginseng has cell-activating and revitalizing properties and is reputed to assist with refreshing dull, lackluster complexions and aged skin. In Tinctures, use 20 g extract per 100 ml of liquid.
• Minor wounds
• Skin detoxifier
• Anti-inflammatory
• Refreshing dull complexions