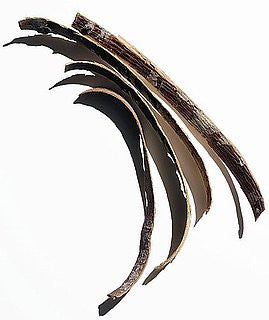 Botanical Name: Cedrelopsis grevei
Plant Part: Bark
Extraction Method: Steam Distilled
Description: Katrafay is a tree found in the western part of Madagascar.
Color: Pale yellow liquid
Common Uses: Katrafay Essential Oil is viewed as an effective emollient plant oil that may have anti-inflammatory properties. It can be used as a tonic and has anti-rheumatic properties. The oil has high percentage of sesquiterpenes (67.5 percent), which makes it ideal as a fragrance fixative.
Consistency: Medium
Note: Middle
Strength of Aroma: Medium
Blends well with:  Lavender, Tea Tree, Rosemary, Clary Sage, Nutmeg, Lemon, and Marjoram.
Aromatic Scent: Katrafay Essential Oil has a sharp green, moss scent.
History: This plant is one of the most commonly used in Madagascar, especially to relieve rheumatic pains. Fortifying and tonic, Katrafay is also traditionally used by women after giving birth.