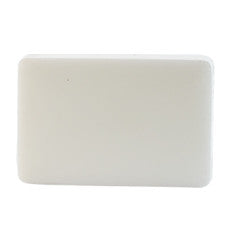 Shea Butter Melt & Pour Soap Base
Wholesale Melt and Pour Soap Base Canada and USA
Shea Butter Melt and Pour Soap Base
This Melt & Pour Glycerin Soap base is ALL VEGETABLE OIL and contains no alcohol or harmful products to dry your skin! Glycerin, a natural emollient, draws moisture out of the air to benefit skin health. It cleanses without stripping or upsetting the delicate natural pH balance necessary for soft, healthy skin. And, since we don't use animal oils, our soap rinses clean and leaves no soapy film behind.
All our soap bases are produced from the highest quality double distilled and deodorized clear coconut oil, forming luxurious lather and sparkling clarity.
Please note that the Shea Butter Soap may not lather as well as other soap bases. This is due to a natural chemical process and it does not undermine the effectiveness of the product.
Stephenson Shea Soap Base is free of all surfactants and propylene glycol. It contains 5% Shea Butter, and is smooth, creamy, and rich with natural emollient properties.
A two pound brick can make between 10 - 20 soaps, depending on the size of the soap you're trying to make.
Features:
• Highly moisturizing formula
• No artificial colors added
• No animal testing
• 100% Vegetable base
• Biodegradable
• Opaque in color and provides a creamy luxurious lather
• Wide temperature ranges, from 140 F to 180 F
• Odorless base for a superior fragrance lift
• Neutral pH of approximately 7.8
• Compatible with wide range of fragrances
Ingredients:
• Water
• Glycerin
• Sodium Palmate
• Sorbitol
• Sodium Palm Kernelate
• Butyrospermum parkii (Shea Butter)
• Sodium Hydroxide
• Palm Acid
• Palm Kernel Acid
• Sodium Citrate
• Titanium Dioxide
• Pentasodium Pentetate
• Tetrasodium Etidronate