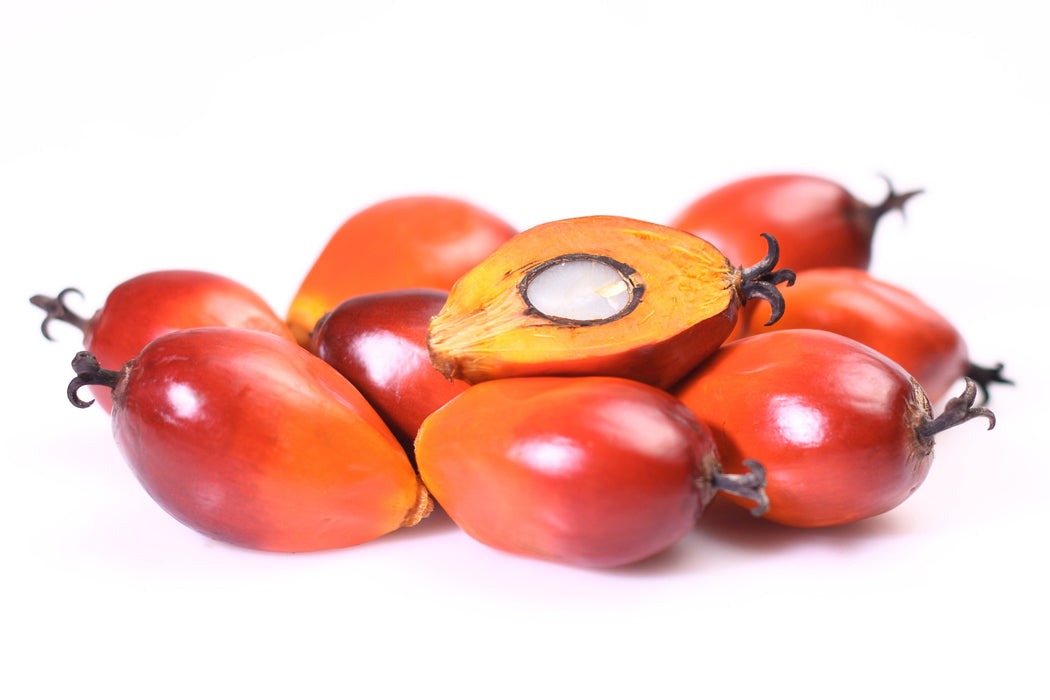 Palm Kernel RBD Carrier Oil
Carrier Oils
Palm Kernel RBD Carrier Oil
Botanical Name: Elaeis guineensis
Palm Kernel Oil is a Carrier Oil is derived from the fully hydrogenated refined, bleached and deodorized (RBD) palm kernel oil. It is non-GMO and considered non–allergenic.
There is often a lot of confusion over Palm Kernel Oil and Palm Oil. Both can be used interchangeably, but there are differences. Palm oil is derived from the palm fruit whereas Palm Kernel Oil comes from the kernel of the fruit.
Extraction Method: Cold Pressed
Processing: RBD (Refined, Bleached, and Deodorized)
Source: Kernels
Color: Clear when liquid, white to slightly pale yellow when solid.
Aromatic Description: Palm Kernel RBD Carrier Oil has very little scent characteristic of most carrier oils.
Common Uses: Palm Kernel RBD Oil is widely used in soap manufacturing to give great lather. It is also used to harden soaps and aid soap formulas to saponify quickly. Palm Kernel Carrier Oil has moisturizing and skin softening properties and can be used in skin care manufacturing.
Consistency: Solid at room temperatures - gentle heating is required during production.
Absorption: Palm Kernel Carrier Oil will leave an oily feeling on your skin if applied neat.
Shelf Life: Users can expect a shelf life of 1 year with proper storage conditions (cool, out of direct sunlight). Refrigeration after opening is recommended.