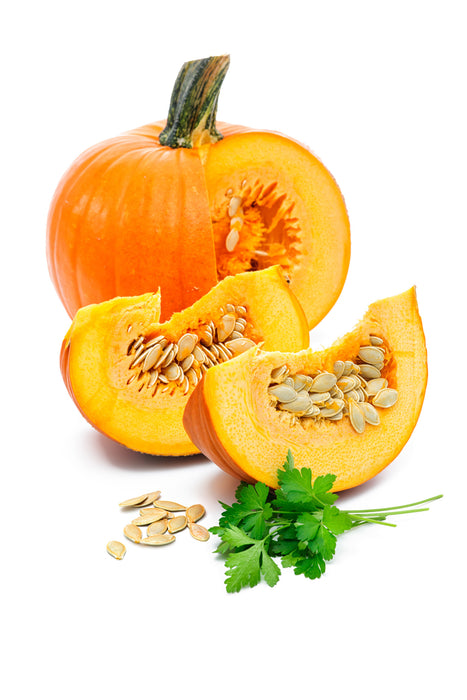 Carrier Oils
Pumpkin Seed Carrier Oil
Botanical Name: Cucarbita Pepo
Pumpkin Seed Oil is a Carrier Oil and is much more popular in Europe where it is valued for its skin healing properties (specifically sores, inflammations). Aromatherapists are also beginning to value this oil for its high protein, zinc, and polyunsaturated fats.
Extraction Method: Cold Pressed
Processing: Refined
Source: Seeds
Color: Yellow to Pale Green Liquid.
Aromatic Description: Pumpkin Seed Carrier Oil has an appealing, roasted nut scent.
Common Uses: Pumpkin Seed Carrier Oil is a popular specialty oil in both massage and aromatherapy.
Consistency: Typical and Characteristic of Carrier Oils.
Absorption: Pumpkin Seed Oil absorbs into skin at average speed, slight oil feeling left on skin.
Shelf Life: Users can expect a shelf life of 1 year with proper storage conditions (cool, out of direct sunlight). Refrigeration after opening is recommended.