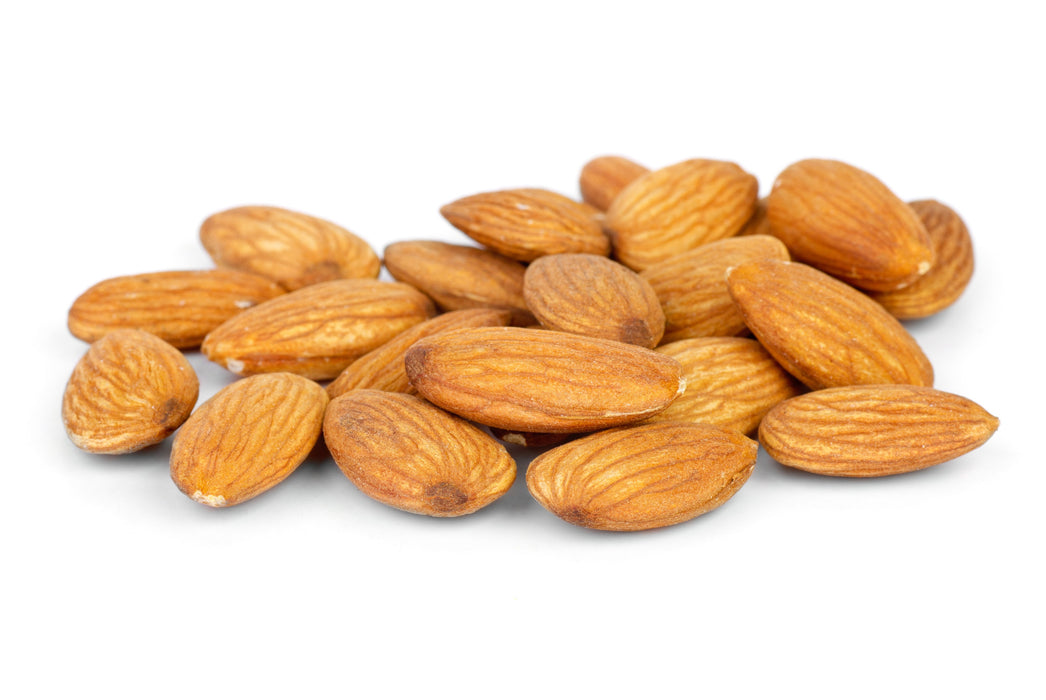 Sweet Almond Carrier Oil (India)
Botanical Name: Prunus dulcis
INCI Name: Prunus amygdalus dulcis (Sweet Almond) oil
Description:  Sweet Almond Carrier Oil (India) is a Carrier Oil that contains no solvents, chemicals, or preservatives. It is an excellent Carrier Oil emollient and is known for its ability to soften the skin. Rich in proteins and fatty acids such as Olein Glyceride Linoleic Acid and Vitamin D, it is considered extremely nourishing especially with regular use.
It can soothe dry and irritated skin.
Extraction Process:  Cold Pressed and Refined
Part of Plant:  Nuts
Color: Ranges from a pale yellow to golden yellow liquid.
Consistency: Carrier Oil consistency.
Absorption:  Sweet Almond Oil (India) absorbs into skin at average speed, slightly oily feel left on skin.
Sweet Almond Oil Uses: Sweet Almond Carrier Oil (India) has been used as an aromatic bitter for anorexia, a a digestive tonic, to promote menstruation and to reduce fever and expel worms. Also used as a massage oil.
Shelf Life:  Sweet Almond Carrier Oil (India)  has a two year shelf life with proper storage. Protect Carrier Oils from light, heat and humidity. Refrigeration after opening is recommended and will extend shelf life.